Thanks to Karen for hosting this fun series!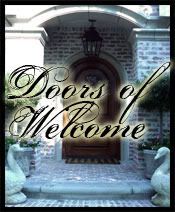 Santa takin' a little break on my front porch.



Santa's mode of transport this year. I hear tell all the reindeer have the swine flu!



A mini tree decorated with Santa clothespins.



Mommies and Grandmommies do this with your kids. They are so easy to paint and you can use them a hundred different ways.



A Note of Explanation



Oh, look at that face!



One Last Look



Thanks for stopping by!